Have You Applied for Social Security and Been Denied?
Do You Have An Injury, Disease, or Physical or Mental Illness Which Has Forced You to Stop Working?
As social security lawyers and attorneys, we file social security disability income benefit claims, and represent clients in appeals when benefits have been denied. With more than 125 years of combined law practice, we have the dedication, experience, and tenacity you need.
Because the claim application is complex, about 70% of the time claims are rejected by the Social Security Administration.  With our knowledge about claims filing, we are much more likely to get claims accepted in the initial filing, which leads to clients getting payments sooner.  While we cannot make any guarantee, we have a long successful record of helping clients win appeals after claims have initially been denied.
Get the Pay & Treatment You & Your Family Deserve!
Put Our Decades of Experience to Work For You!
Our offices are conveniently located just off of I-5 in Tacoma.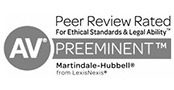 Call Us Today at (253) 472-2400 or Fill Out the Form Below to Learn How We Can Help You!