Injured On The Job?
Get The Pay, Treatment, & Benefits You Deserve!
_________________________________________
A serious injury or illness affects more than just the injured person. Loss of income, uncertainty about medical care, or worry about losing your job can impact your entire family. A workers comp lawyer can help you get the benefits to which you are entitled.
As Washington Workers' Compensation Lawyers with more than 120 years of combined law practice, our attorneys have the dedication, experience, and tenacity to take on insurance companies and help injured workers get the full compensation, benefits, and treatment they deserve.
We Represent Injured People. It's All We Do.
Put Our Decades of Experience to Work for You!
Our offices are conveniently located just off of I-5 in Tacoma.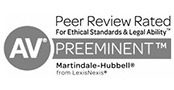 Call Us Today at (253) 472-2400 or Fill Out the Form Below to Learn How We Can Help You!