Law Gives Workers New Rights When Attending an IME
A new law passed in 2023 provides injured workers with certain rights when they are required to attend an "independent medical examination."  "Independent medical examinations" (IMEs) are exams that the Department of Labor and Industries or self-insured employers send workers to.
The law, SHB 1068, goes into effect on July 22, 2023.  The new law gives injured workers the right to bring someone with them to the exam.  The individual must be at least eighteen years old and cannot be from the worker's attorney or doctor's office.  The worker can also make an audio and/or video recording of that exam, which can be helpful in documenting what happens at the exam.  The recording does not have to be sophisticated and can be done on a cell phone.
Here are the rules that workers need to know about the recordings:
Injured workers must give written notice at least seven days prior to the exam that they plan to record the exam. That notice must be sent to the "entity scheduling the examination."  At this point, it is unclear if that means the Department of Labor and Industries or self-insured employer/third-party administrator, or the IME panel company.  To be safe, notice should be sent to all possible entities until this is clarified.
The recording equipment and person recording the exam cannot interfere with the examination.
The worker being examined cannot hold the recording device during the exam. They will either need to have the person accompanying them record the examination or set your recording device down during the exam.
The worker cannot alter the recording. Alterations could result in the worker losing benefits, and a penalty may be assessed against the worker.
The worker cannot post the recording on social media.
Finally, if requested by the Department of Labor and Industries or self-insured employer, the worker must provide them with a copy of the recording within fourteen days of receiving such a request.
If you have any questions about this law or need any other help related to an on-the-job injury, feel free to call us at 253-472-2400 to talk with one of our attorneys.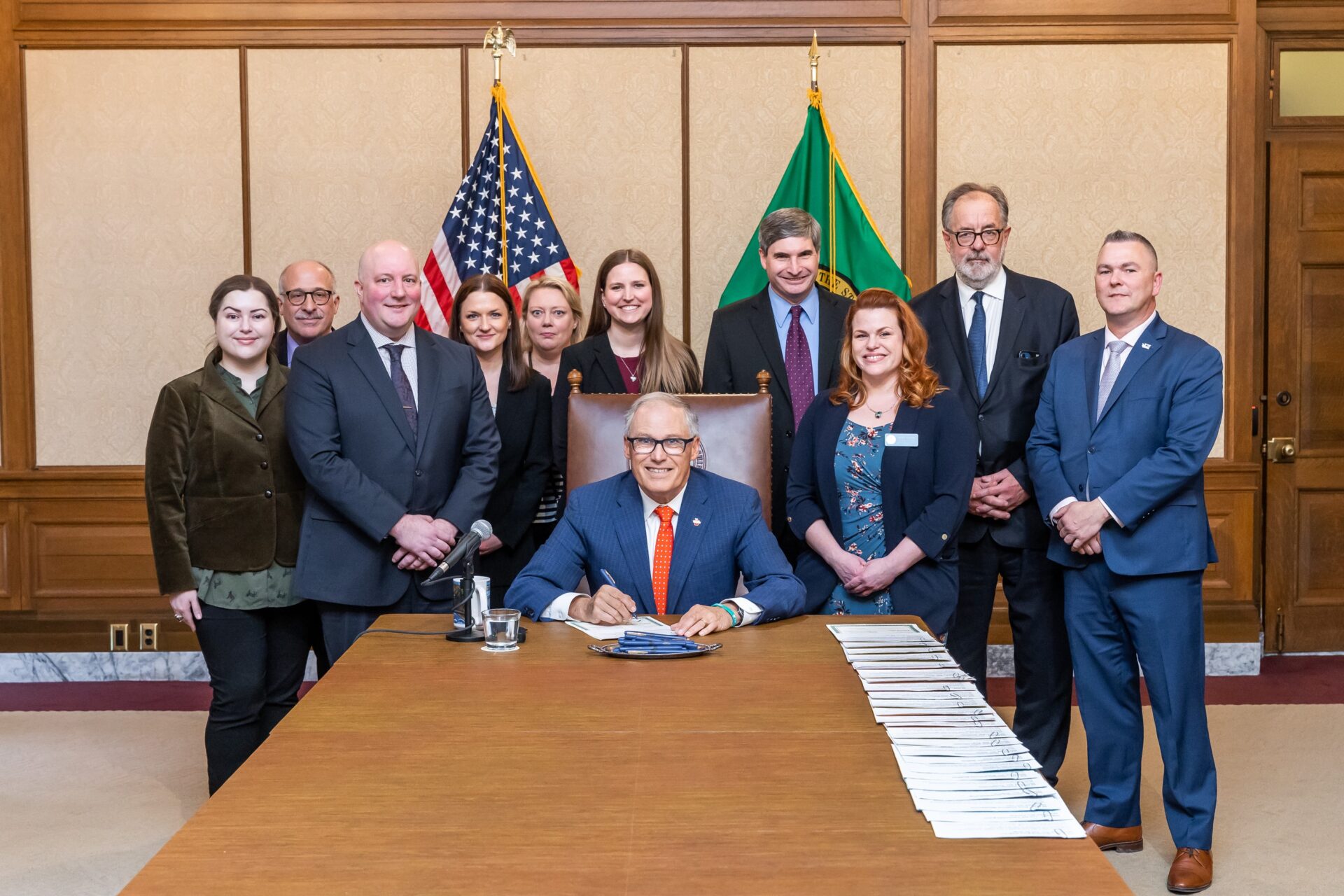 David Lauman and Sara Sanders attended the Governor's signing of SHB 1068.